Hybrid Jiu-Jitsu
About Us
Hybrid Jiujitsu is home to black belt world champion duo Renato and Raquel Canuto. The two started their program, formerly known as Checkmat Las Vegas in January of 2019. In August of 2021 they opened Hybrid Jiujitsu, a solo venture that combines both of their visions and styles under one roof. You will learn jiujitsu in a supportive enviornment where you're pushed to be the best version of yourself everyday.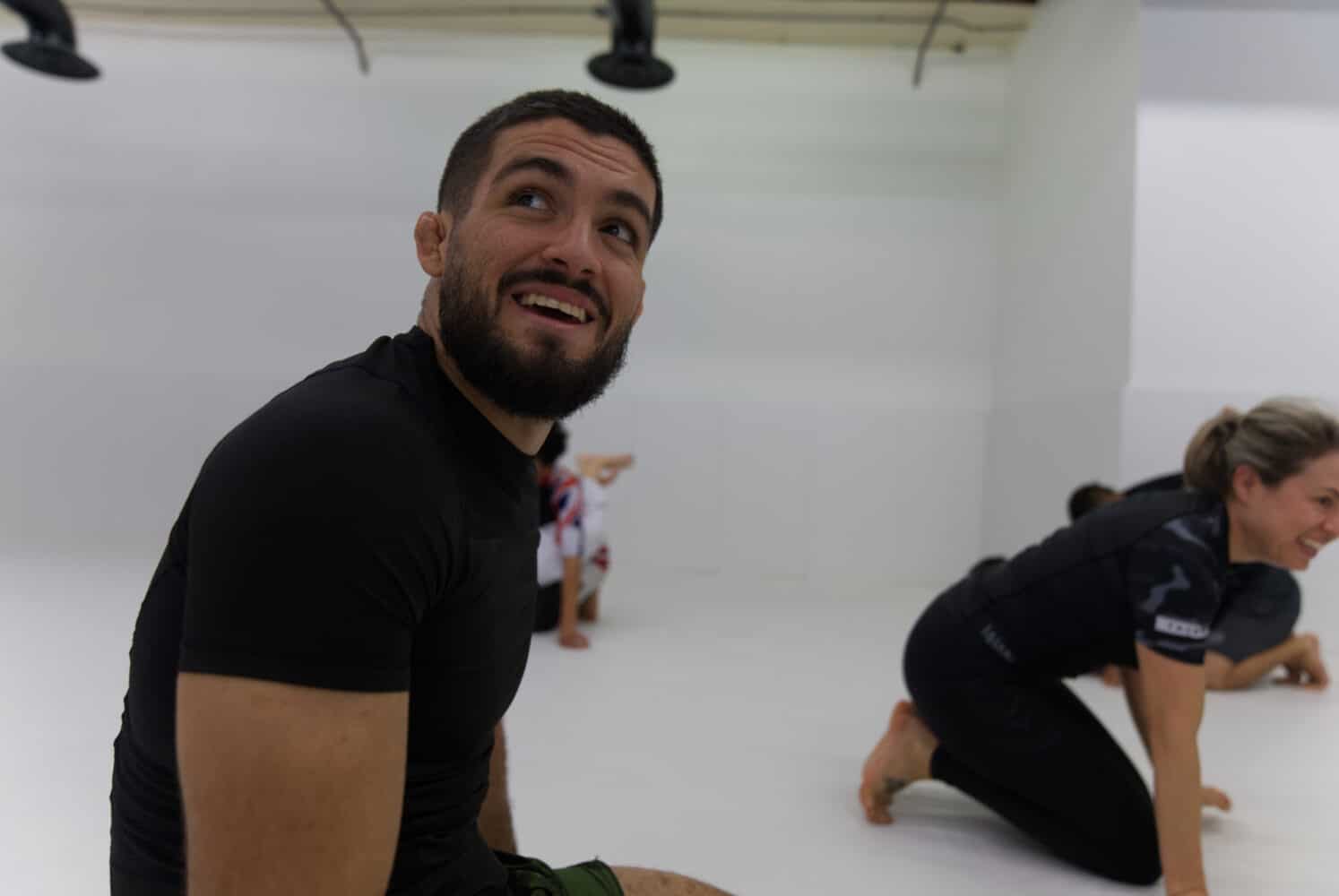 Professor Renato:
Professor Renato is from Sao Vicente, Brasil. He is a second generation black belt under his father, Valdir Canuto. He started training jiujitsu at the age of 9 after practicing Karate and Judo for a year. He spent the next 10 years competing nearly every weekend. Renato started traveling to the US to compete in all the major tournaments in 2012. In 2016 he moved to Las Vegas to further his jiujitsu career. He won his first World Championship that June and then a second later that year. In December he received his black belt at the age of 20. Over the next few years he made a name for himself with his dynamic and explosive grappling style, capturing many titles in both gi and no gi. He was known for lighting up the Kasai stage and putting the promotion on the map. In 2021 he finally captured the heavily sought after Black Belt World title in the gi. Coach Renato is the head instructor here at Hybrid Jiujitsu and teaches the advanced programs and some of the all-levels classes.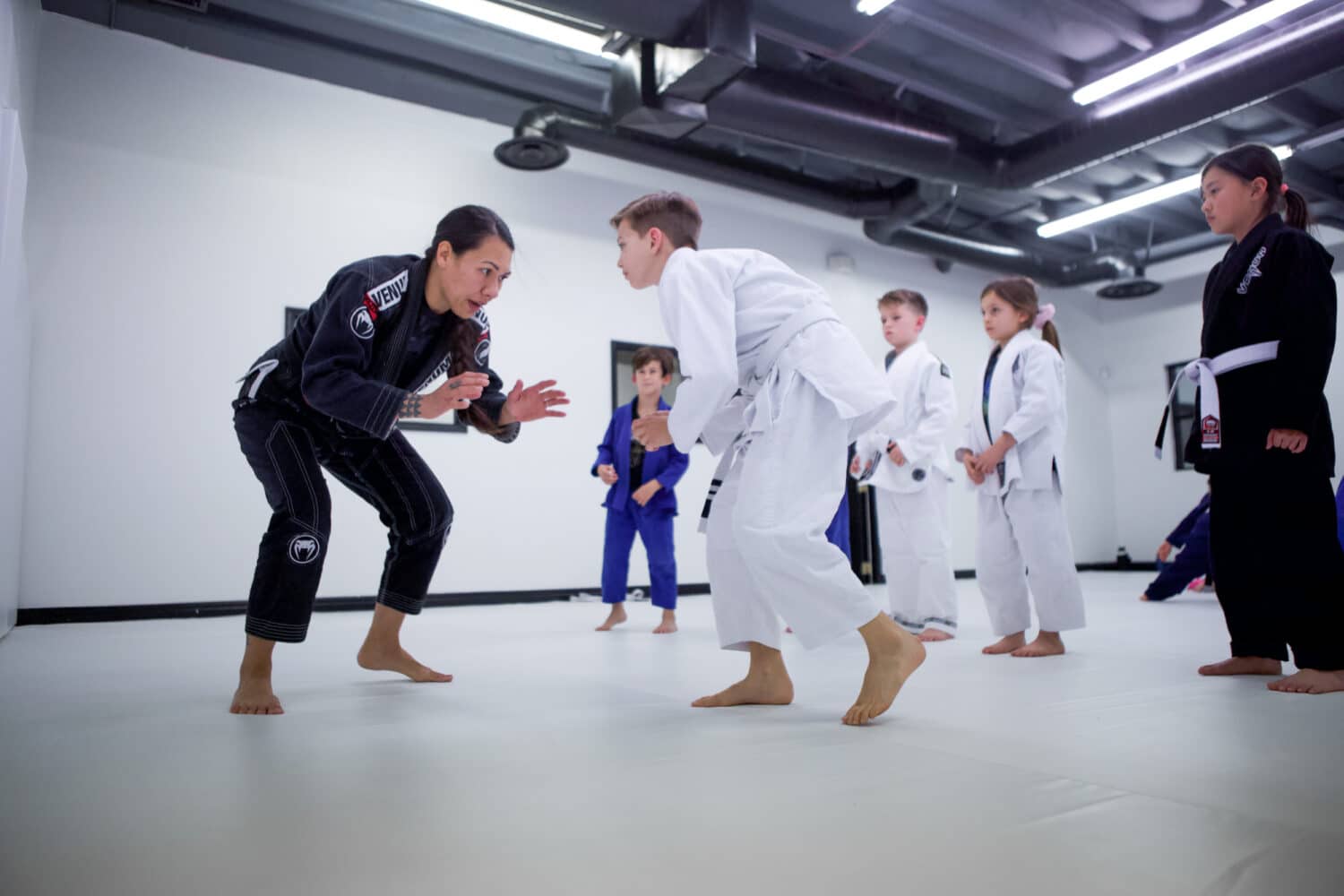 Professor Raquel:
Professor Raquel is a second generation fighter. Her father is known as the pioneer of Hawaiian MMA having won the first ever MMA event ever held on the islands. She grew up dabbling in Karate, basic grappling and wrestling under her fathers instruction. It wasn't until she was a sophomore in high school that she began wrestling and taking martial arts seriously. She spent a year wrestling in college where she was a College All-American. She returned home the following year and started training to fight MMA. She had 3 amateur fights over 4 months then turned pro. After a string of submission losses her coach at the time had her take a year off to strictly train jiujitsu. It was then that she fell in love with the art. In 2014 she made the move to Las Vegas to further both her MMA and jiujitsu career. In 2017 she was promoted to black belt just shy of her 5th year anniversary. Since then she's medaled at the major tournaments here in the US and captured 3 black belt World Championships in No Gi. Raquel is the fundamentals coach for both kids and adults and also teaches the fitness program.
Renato and Raquel have developed a great kids program for all levels, from beginners to advanced. My kids have learned and grown so much with them. They've also formed great friendships with the other kids and the couches. Not only is the gym welcoming and friendly but it's also always well kept and clean. The gym is spacious with plenty of mat space for everyone.
Renato and Raquel are amazing coaches! Coming in to a martial art as a female can be a bit intimidating but these two made me feel welcome and not intimidated at all. Their classes are well structured and very informative while have a fun aspect. Absolutely amazing training under these world champs!
Amazing coaches and a tremendous atmosphere! Started learning from coach Renato and Raquel in the beginning of 2020. Since then I have lost almost 55 lbs and gained many new friends that I consider family. I have learned a great deal of knowledge but I still have so much to learn and I am beyond grateful to continue learning from these amazing individuals. They are changing lives every day.
I have 2 kids (boy and girl) who have been with Renato and Raquel for almost 3 years. Im so thankful we found them and knew after the very 1st class this was it and where my family needed to be. My husband signed up shortly after and I have recently after all these years. They are amazing coaches from kids class to adult class keeping it fun but structured. If you want to learn something new , self defense or compete in tournament this is the gym to be at. Great environment , clean gym , amazing coaches and something to do as a family time together .
As someone who has never played any sport, done any rigorous workout, or been very athletic this gym has completely changed my outlook on those subjects. Form the moment I walked in every one in the gym was welcoming and so patient. The coaches will push you and also be your biggest supporters. I am so happy I joined and my life is definitely changed for the better. If anyone gets a chance they should definitely stop in and I'm sure they will fall in love with the environment and the people here!
Raquel and Renato have truly created an environment that sets them apart from the average jiujitsu gym. From the friendly staff, kind people, and the astonishing knowledge held between two world championships. Once you try your first class, you'll be coming back every day after.
Are you interested more in what Hybrid has to offer you?
Special Offers